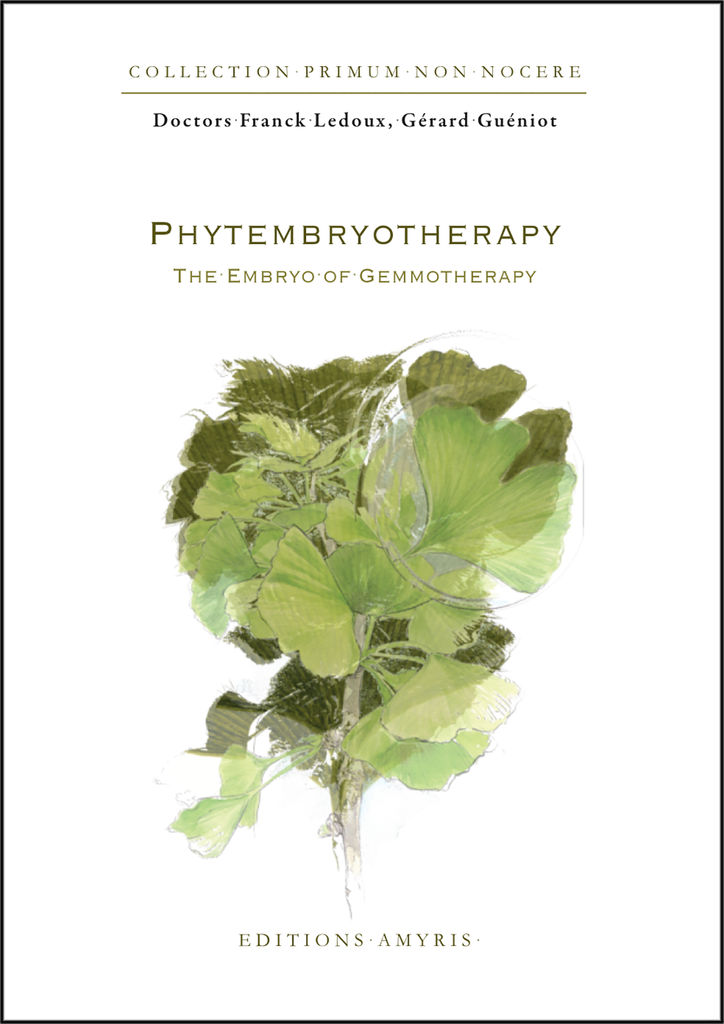 Phytembryotherapy (ENG)
Auteur

:

Guéniot Gérard / Ledoux Franck
Dimensions

:

17 x 24,5 cm
Langue

:

Anglais
Nombre de pages

:

368
Support

:

Papier
Thématique

:

Gemmothérapie / Phytothérapie
EAN

:

9782875520067
To write an entire book on the subject of buds in phytotherapy may seem a little insane, even presumptuous. However, this challenge has been achieved in order to understand that non-specific original medicines are often the most powerful and least aggressive for humans.


Medicine of the twentieth century has staked everything on ultra specific molecular chemical therapies or genetic manipulations. The more drugs are specific; the more side effects are important and toxic. The new era of the twenty-first century holds the promise of energetic techniques oriented toward quantum physics, among others.


Phytembryotherapy or the therapy of vegetal buds is based on the fundamental principle of using undifferentiated remedies, non aggressive and non toxic; they are all derived from the embryonic tissue of plants.


The different buds used in phytembryotherapy are studied with their actions on the physical, biological and psychological level, according to a classification of plants based on their order of appearance on earth. Then, an original way to use them is presented under the form of complexes.

Votre snippet dynamique sera affiché ici... Ce message s'affiche parce que vous n'avez pas défini le filtre et le modèle à utiliser.